Payment Methods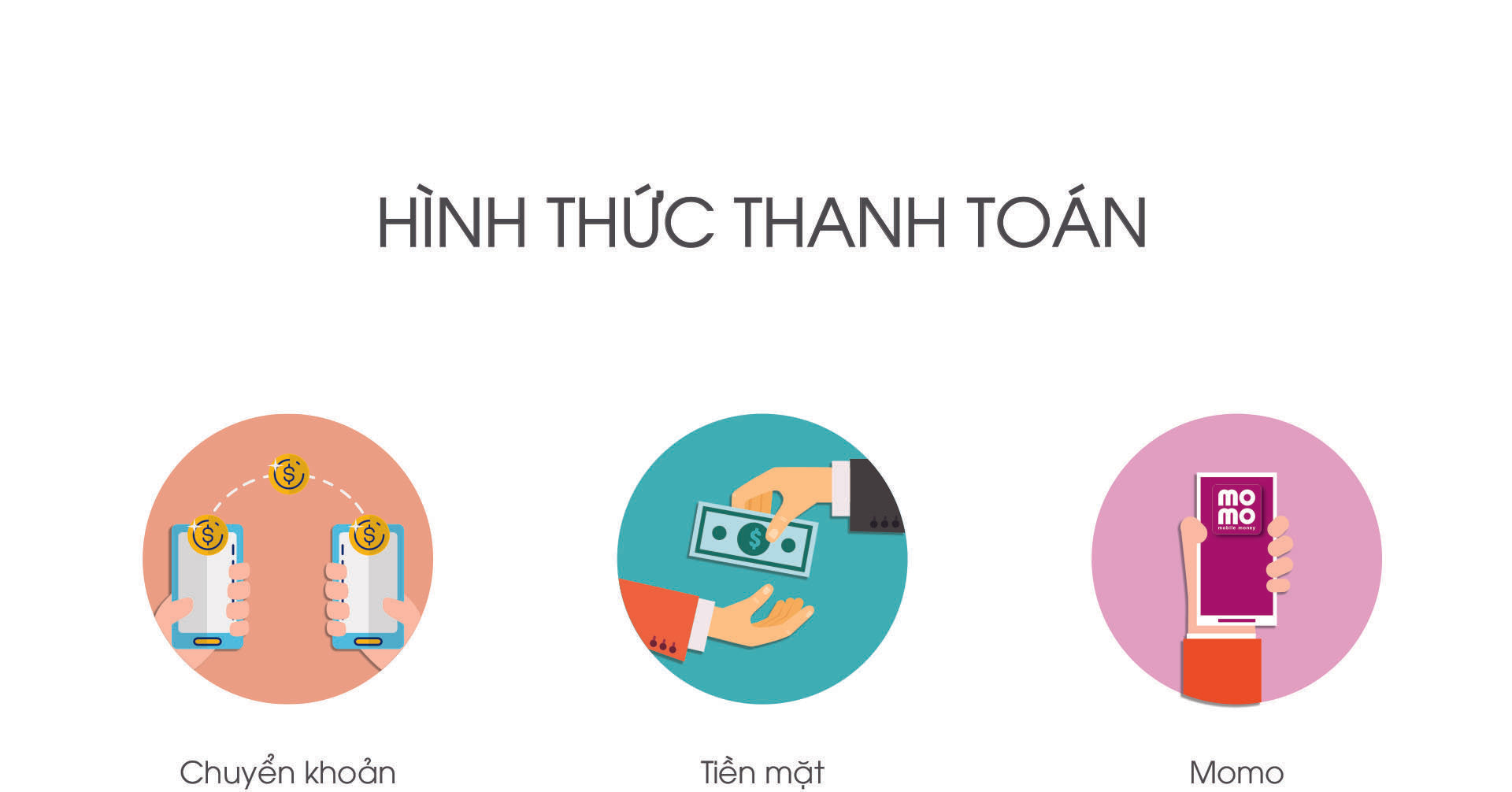 When ordering at Printing World, you will have many convenient and suitable payment methods for you. This article will suggest you payment methods at Printing World, please refer and choose the most convenient payment method for you!
1. Direct payment:
Please go directly to Printing World company to pay in cash at the counter.
2. Transfer Payment:
With this form of payment, you can pay anywhere at any time because internet banking / mobile banking is no longer a stranger to us. You just need to access internet banking or mobile banking right on your smartphone and transfer money to Printing World to the account below:
ACB account: 862 911 868
Account name: Luu Lam Son
Binh Thanh Branch

Vietcombank account: 0531 0002 65048
Account name: Luu Lam Son
Binh Thanh Branch
Please Note: When making a transfer, in the Contents section, write the transfer content as follows:
Example: Your order is 170011 -> You transfer money with the content: TGIA-170011
Note: Please transfer the payment according to the correct syntax for the order to be updated quickly by the system.
3. Payment via MoMo payment gateway:
| | |
| --- | --- |
| | Please follow the instructions below |
Paying is easy via MOMO app with just 4 steps
Step 1: Access your orders by Viewing Orders from the World Printing email
Step 2: After choosing to view the order, in the order interface, the customer clicks on Online Payment
Step 3: In the form of payment, choose MOMO payment and choose the amount to pay is 50% or 100% of the order value.
Step 4: After selecting the payment amount, the MOMO Payment interface will appear, where there is a QR code. Customers can scan the payment code easily.
Contact us immediately when you need support: 0902 595 993 - 0903 696 946
Contact email: thiepcuoi@thegioiinan.com
"The Simple - A member of World Printing Company Limited"